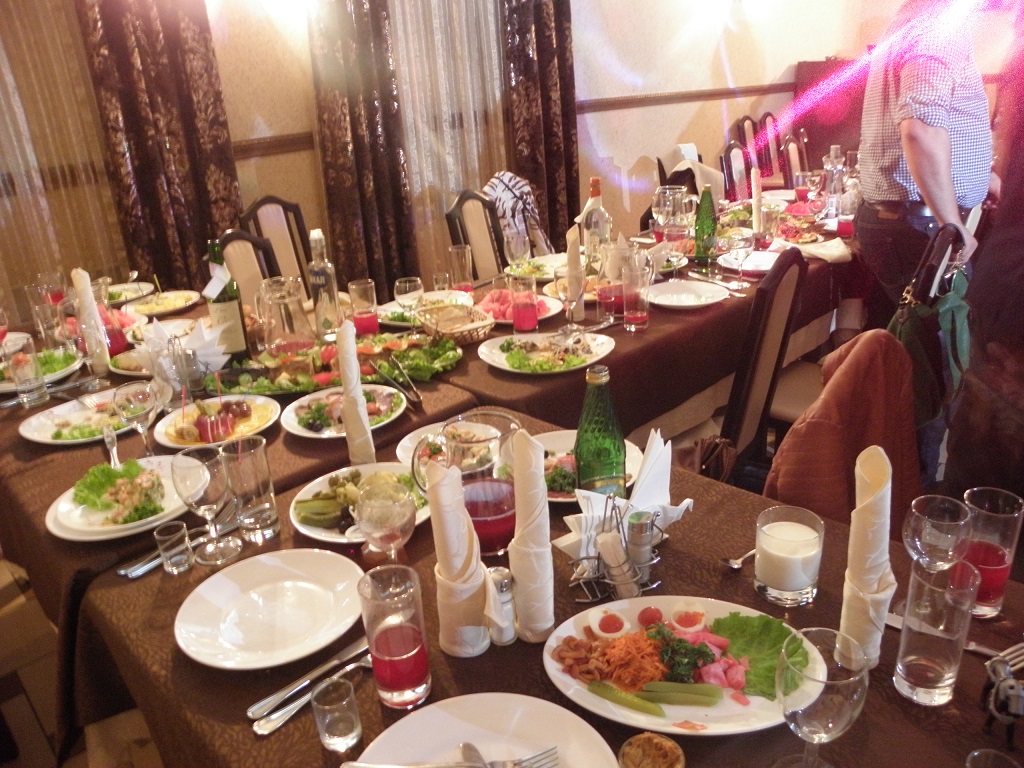 To be honest I really wasn't looking forward to the grandpa's birthday. My host mum told me there will be a lot of family members, dance and vodka. It turned out everyone will be dressed up and I really just don't like these kind of things. Anyway Marina brought me my dress from the village and I bought tights.
The party started at 2 pm. We went there with Natasa and Dana. We thought my host parents will be there, but they weren't. Anyway we went to the restaurant and sat down. Grandpa said a toast for a long time… I didn't understand most of the stuff he said. Then even more and more people stood up to say a toast. Meanwhile we could eat food, but I just didn't feel very comfortable during the whole ceremony. Luckily Dana was also bored so after what felt like the 100th toast we went out for a walk. There was a nice park with fountains, playground and different animals. We fed them with bread and played hide and sick. We went back to the restaurant, but the parents were still nowhere. I found it quite weird, because it seemed like an important occasion. We picked up some more bread and returned to the park. On the way we met the parents. They've just arrived with the car, but we continued our way separately.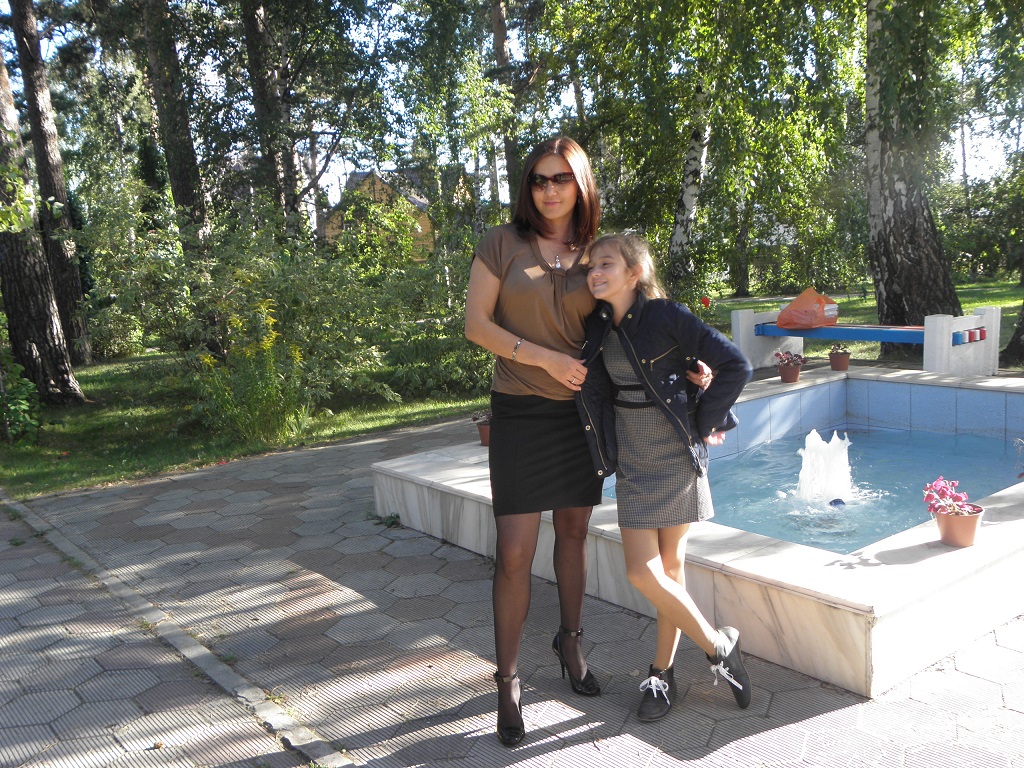 After about an hour we met with my host mum and Dasa in the garden. It seemed Marina's had already more than a few drinks. She was very chatty and happy. We returned to the restaurant. I started to eat some food and the next thing I noticed was that Marina was dragging everyone to the dance floor. 😀 I quickly noticed that the 2 glass of wine I drunk was not enough here. But I had no time to get drunk, it was time to dance. I'm not a very good dancer, but vodka makes me forget about it. It's a pity a didn't drink. Anyway I had fun dancing with everyone. It was also quite funny, because most of the people were over 50, but really enjoyed the party.
Later I had a few more drinks and just when I could have rule the dance floor we went home. xD In the car the atmosphere was very happy. Marina and I made sure of it.
I couldn't sleep well that night. I never can when I drink a lot. So I kept company with my brothers on facebook. The next day I didn't have hangover, but Marina said had headache. I wasn't surprised. xD
She said her opinion is to have fun when we celebrate something and she wanted to make everyone dance and entertained. Well, she sure did. 😀
Enikő
Hey, I'm Enikő! I'm currently an au pair and I want to share my experiences with you. I've travelled a lot in the past years. I'm gonna teach you how to settle in to a new country and get free accommodation anywhere in the world. Circle Enikő on Google+!