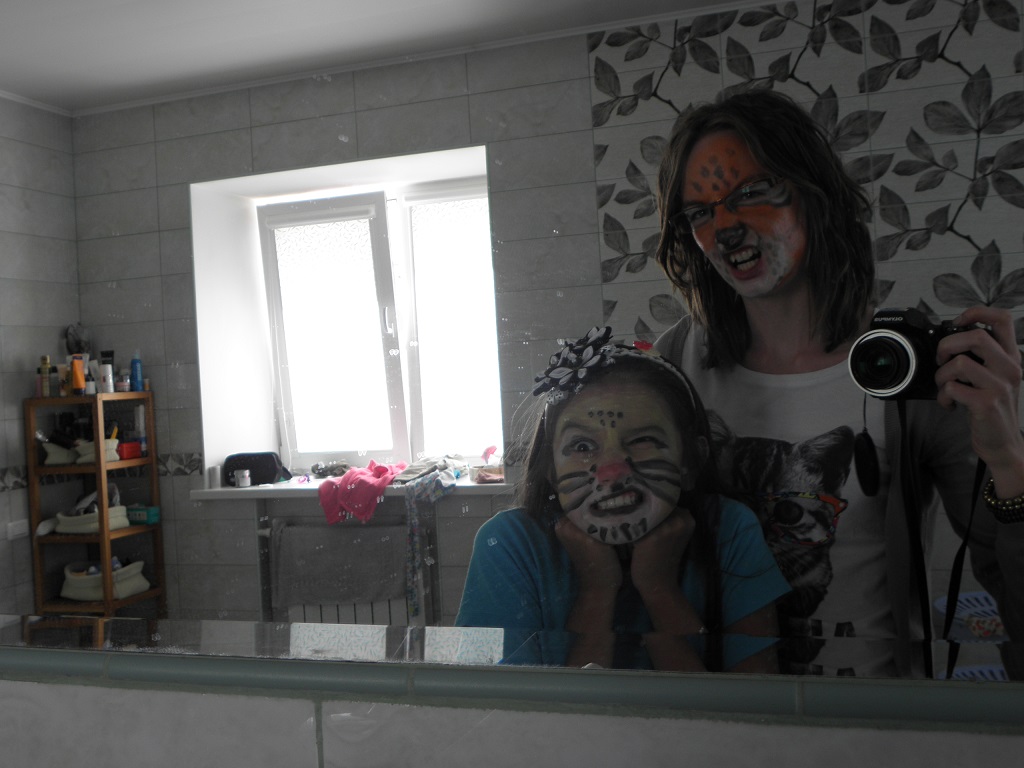 Coming here I didn't really know how my day will look like. I kinda though for 3 months it doesn't even matter that much. When I asked my host dad about my schedule he told me just tell him what I want it to look like. So basically now I don't have a schedule like most au pairs do. Actually I feel more like a guest than an employee. It might sound good, but on the other hand I don't know what they expect from me. For sure my main duty is to teach English to Dana. But we only have 1-1,5 hours a day.
I thought cooking will be my responsibility. However it turned out that giving food to Dana means cereal and bread. Okey, this is slighty an exaggeration. But they don't really expect me to cook.
I've only been here for a week, so it's still new for me. But what a typical day look like is something like this:
9:00-9:30  – I get up. 😛 I could even sleep longer, but I want to make sure I get up earlier than Dana.
I either read, switch on the computer or go to the kitchen to make breakfast. This family has a system to buy frozen croissant and bread roll. Then we have to bake it in the oven in about 20-30 minutes. It's really delicious and I like this system, because there's always something in the freezer to bake.
So I do this in the morning so it's ready by the time Dana wakes up. And also because I'm hungry. 😀
One morning I did letcho. Dana didn't even try it. I don't mind it. I just want her parents to see I'm trying and that she has the choice to eat "normal" food. One day I did bolognai. She ate only with a small plate. I had to eat the rest. Not that I mind, because I only cook food I like. Also I have to cook just for her and me. It was difficult at first, but I'm getting a hang of it. But the dad tasted my letcho.
Then we have an English lesson at 11 or 12, depending on when Dana wakes up. 
Both parents are very kind. The mother is often at home. Normally she teaches yoga, but gets home about 13:00-14:00. One day she cooked us lunch. She is very nice in general. She tells me to go sunbathing, gives me cream, I don't even have to ask. Prepares me strawberry and other food. She always says молодец (good job) and "smells good" if I did something in the kitchen. Otherwise she isn't around to "bother" us. She likes reading, sunbathing and watching TV.
During the day I play with Dana. At the begenning she loved playing Worms on my computer. I didn't really enjoy it, because it meant she played and I had to watch her. Otherwise it seems she enjoys arts and crafts so we'll probably do that more in the future. One day we painted each others faces. It was a lot of fun. 😀 She isn't really into playing with dolls, but she loves dinosaurs and animals. She has a bunch of plush toys and makes up different storys about them. Even on the TV she enjoys watching programs about animals, that are informative.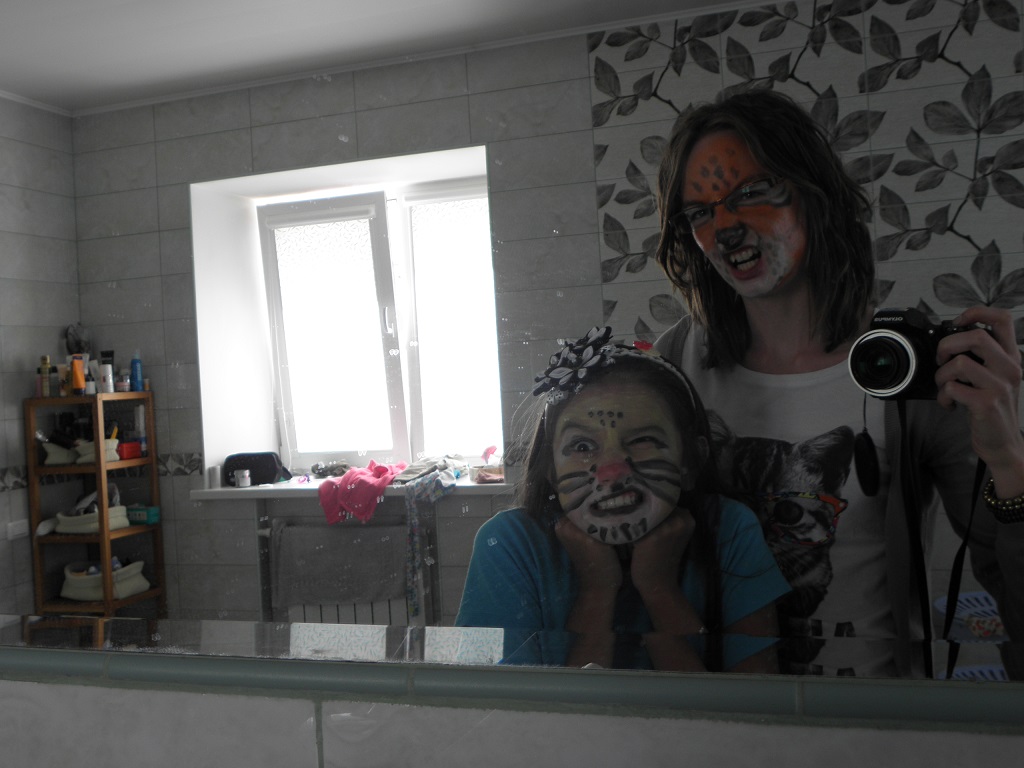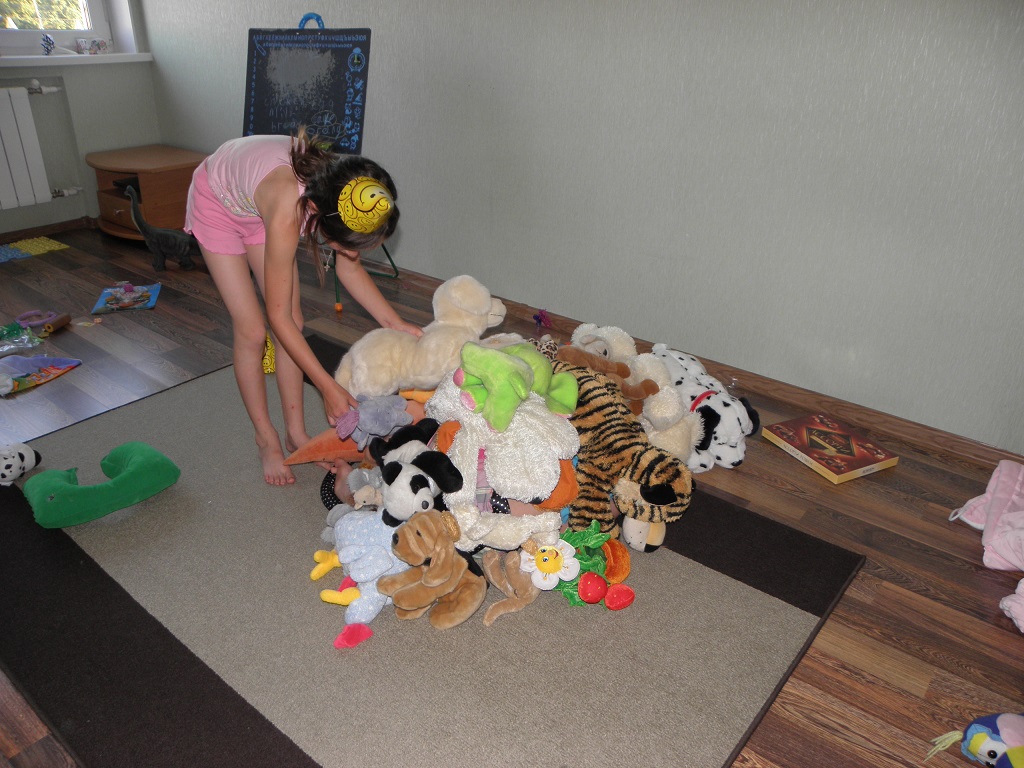 She has a friend next door, so they often play together. During this time I really don't have much to do. I'm either on the computer, read a book or play with them.
But they are quite independent. I usually have dinner at 8 pm. I often talk to the father or play with Dana until 10 pm. But I try to go to bed at 10. I use my computer and then go to sleep at 11.
So you can see, I don't have many responsibilities. I often just that what I'd do at home. Sometimes I feel a bit uncomfortable that I do nothing. I just want to work for the money I get. On the other hand if they want me to do something they would just ask me. The parents are really similar to my father and mother. They try hard to make me feel comfortable.
In the future I'd like to have some more independence. Meaning I'd like to meet some people from couch surfing and do some walking on my own In the city. But for now I like being with them and relaxing at the house. Also if they organise something I'll choose joining them.
I think we'll go on excursions together at the weekends, which is exciting, because I really want to explore the area. By area I mean things even at 300 km from here. We are planning to go hiking to the Altay Mountains and swimming in lakes that are salty. This should be fun. 😉
Enikő
Hey, I'm Enikő! I'm currently an au pair and I want to share my experiences with you. I've travelled a lot in the past years. I'm gonna teach you how to settle in to a new country and get free accommodation anywhere in the world. Circle Enikő on Google+!