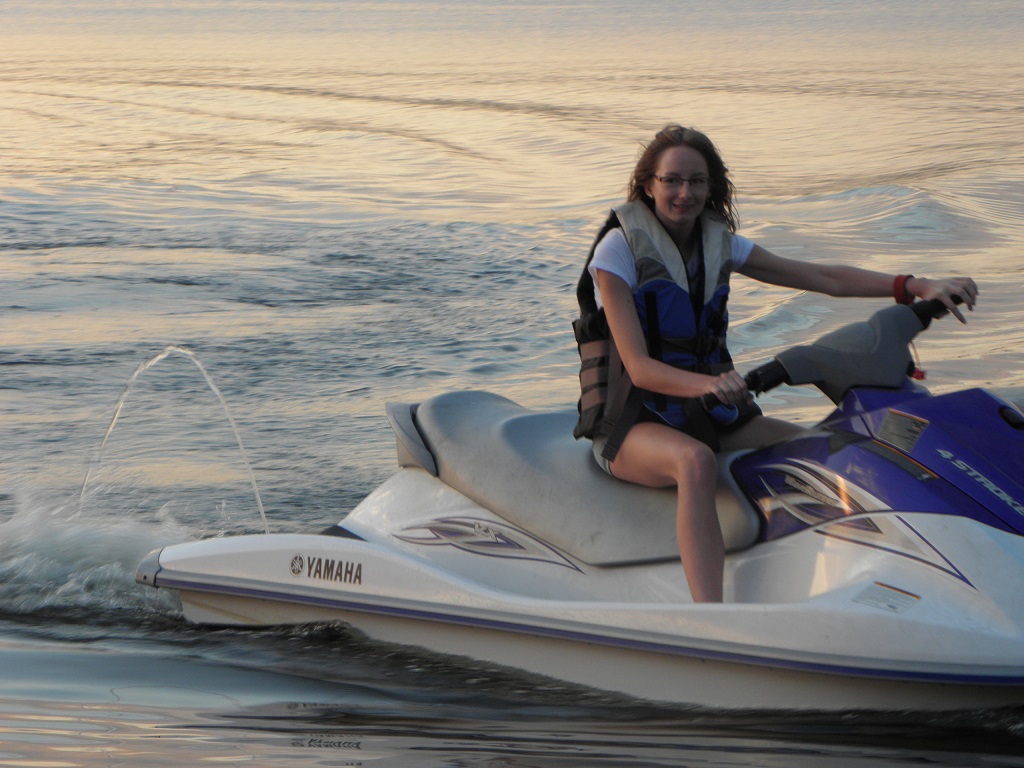 Such a great weekend. I managed to cross out another point from my bucket list: Jet skiing. I've never would have thought I'll try it first in Siberia. I'm sooo lucky with this family.
We went to Sipunova to visit the grandfather. We got there about 3 o' clock. It turned out he has many houses. He hasn't been in the house we went to for over a year. They mown the lawn and I played with Dana ad we collected different berries from the garden. The house was very nice. There's a nice view to the lake and everything is made from wood. My father would have loved it.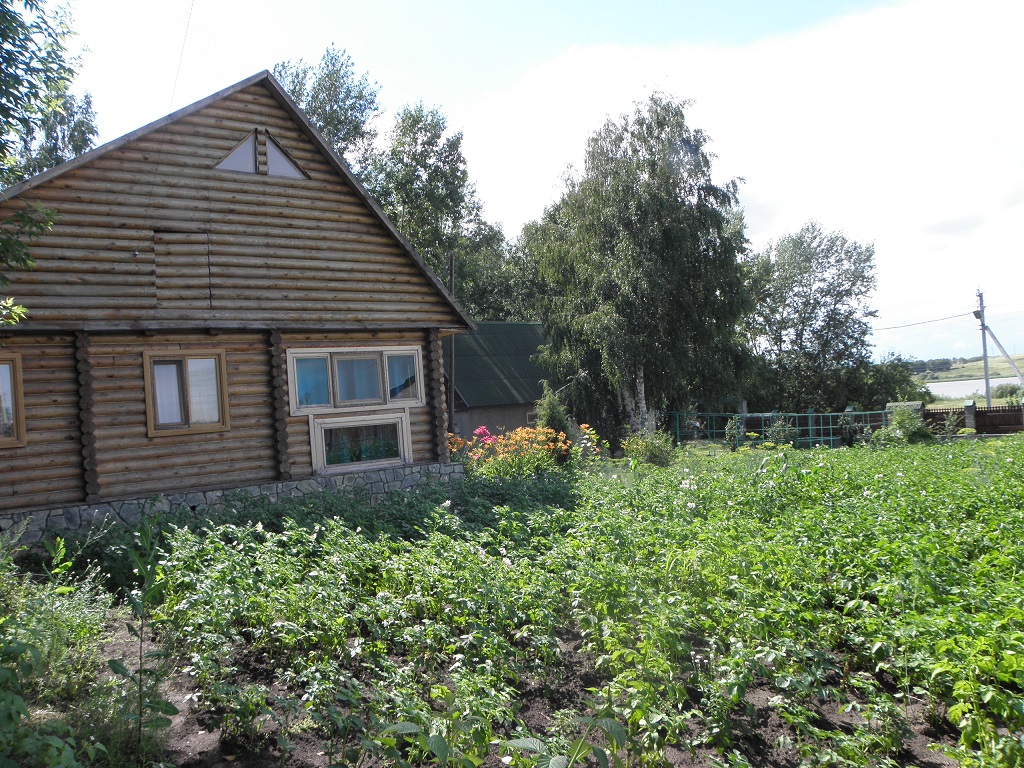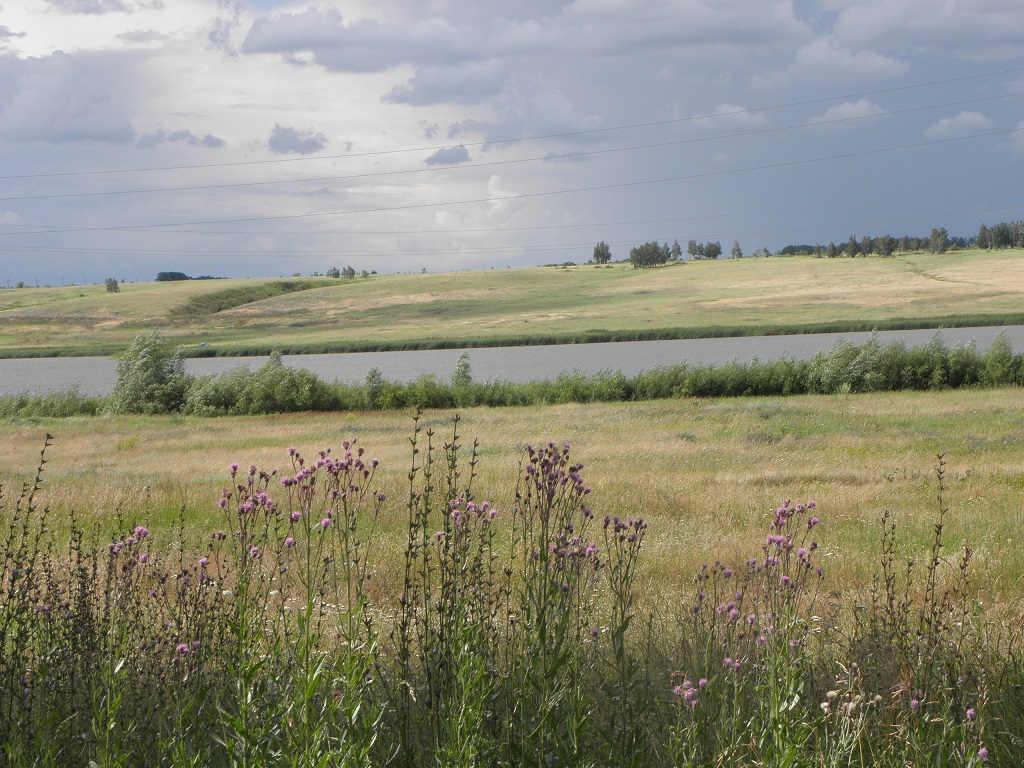 I went with J (grandfather's new girlfriend) and Dana to the shop. It was really funny. She is a real character. She does everything very fast and forgets a lot of things. She went back 3 times to the shop, while we waited her at the desk. She didn't wait the queue every time, but asked people to go ahead. Everyone looked at us, like we were crazy.
Then it was time for dinner. There were a lot of food,wine, vodka. We ate saslik. Russians often eat it at the weekends. They gather with the family and barbecue.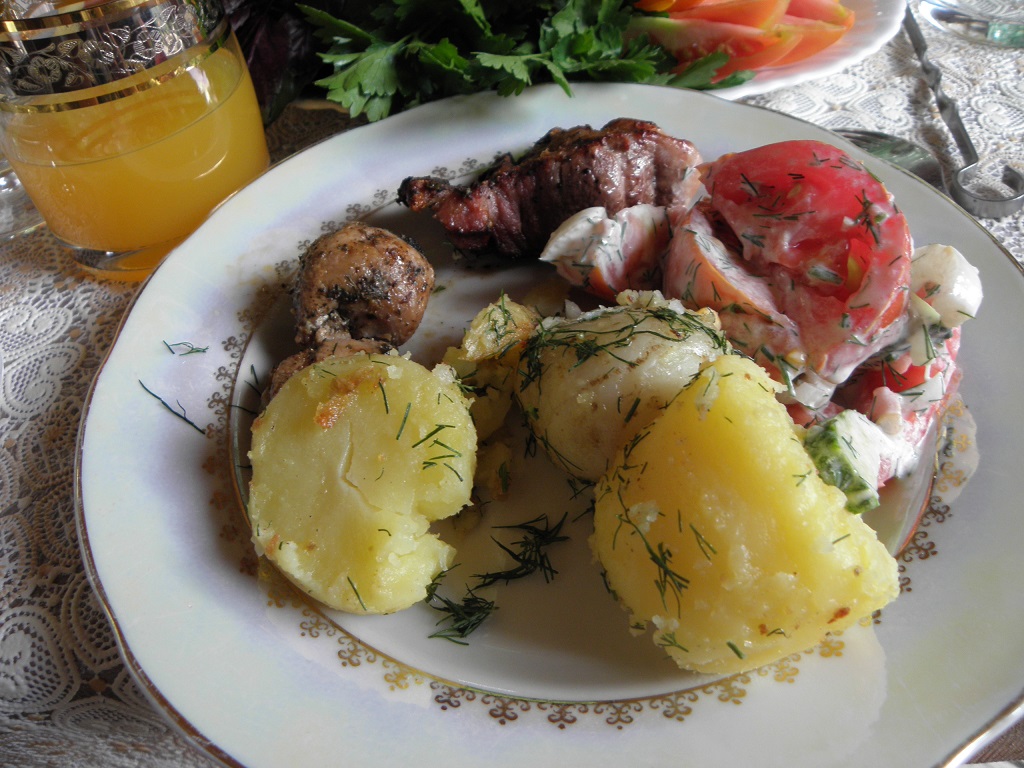 M told me that the grandfather likes talking. They eat and nod and he just talks and talks about politics. But this time they had a nice conversation together.
After dinner it was time for the moment I was really looking for: Jet skiing. First I went with Marina. She did some fast turns and we rid the waves we did. Then I went with the grandfather, but this time I drove. He just helped me if something wasn't clear for me. At last I was brave enough to try it alone. It was amazing. The feeling of freedom. 😀 Also it was sunset during the whole time, which was beautiful. Such a great experience. After that we were a bit cold, so we went to the banyja (sauna). In Russia going to the sauna is a tradition and more complex than in Hungary.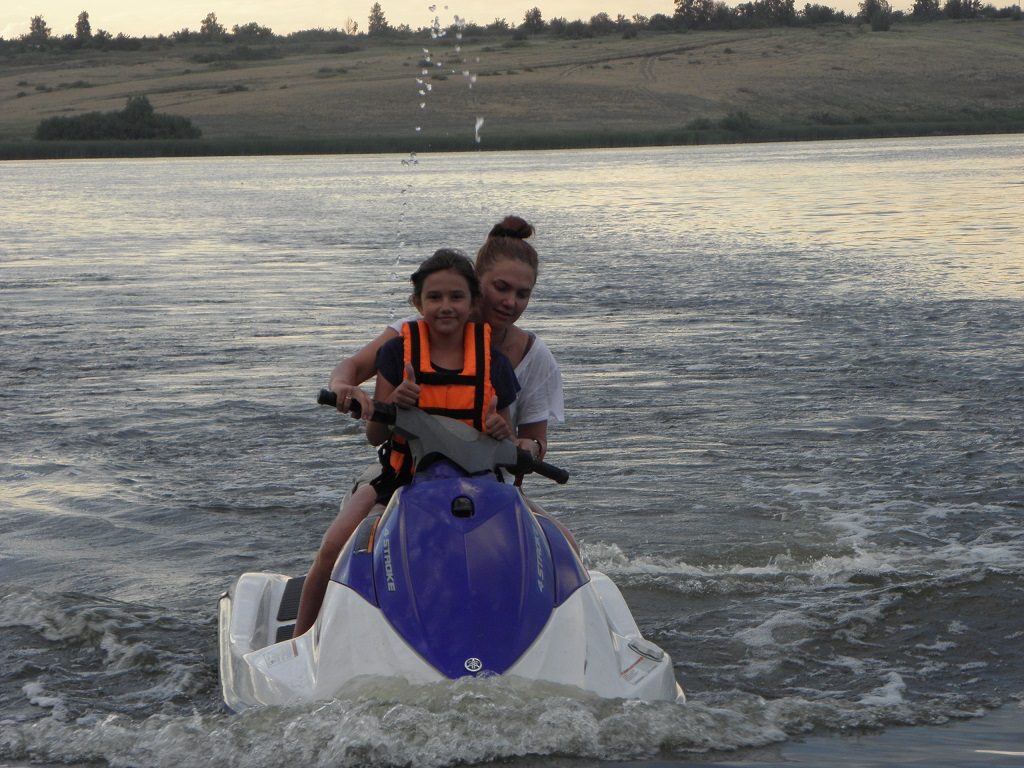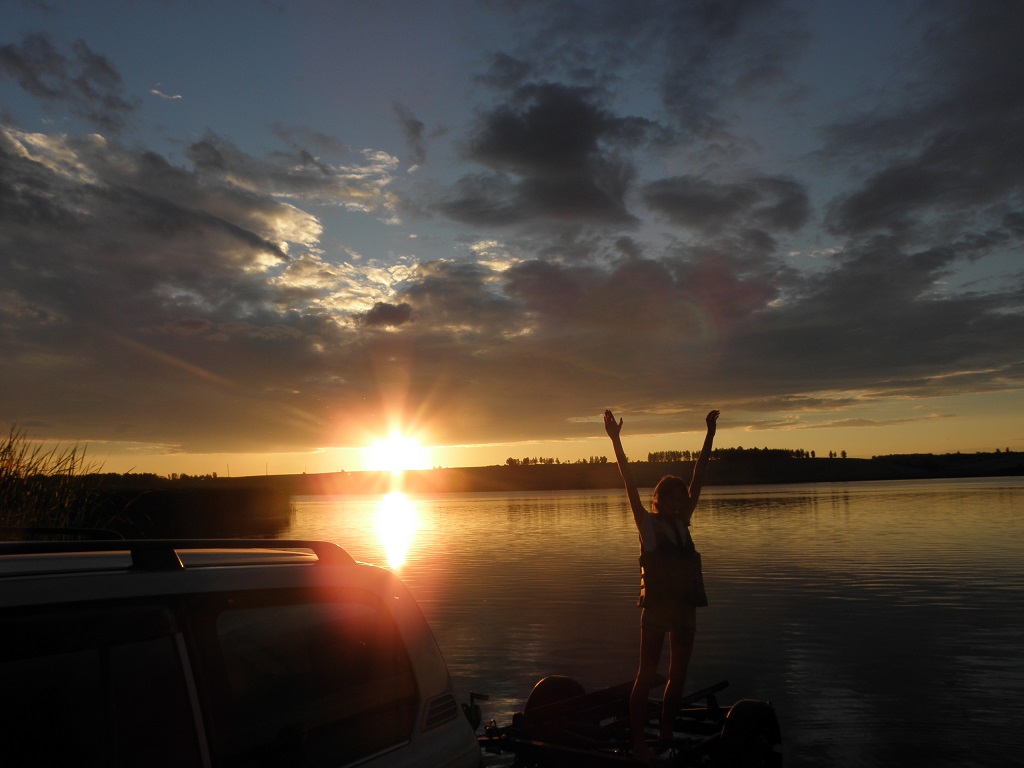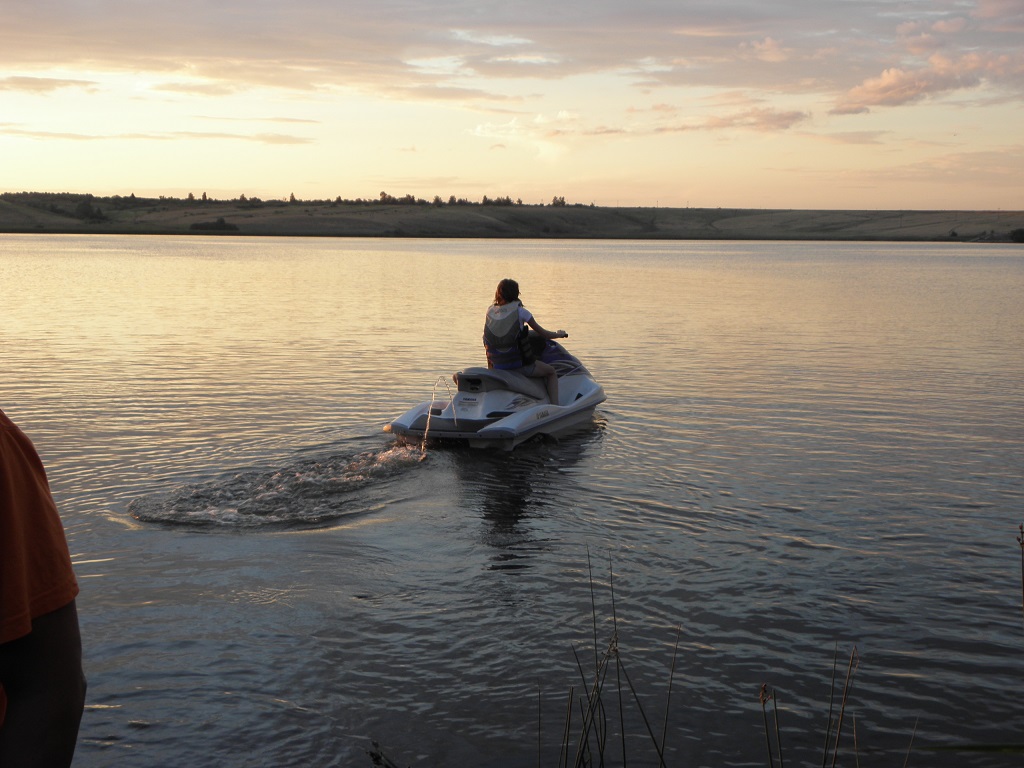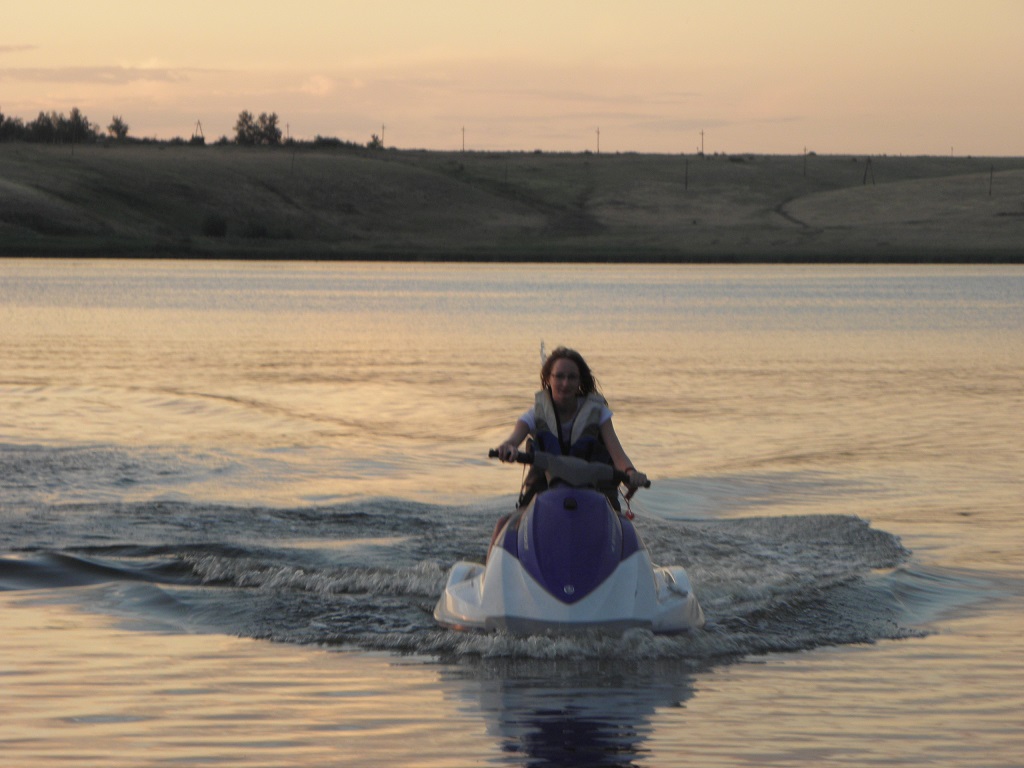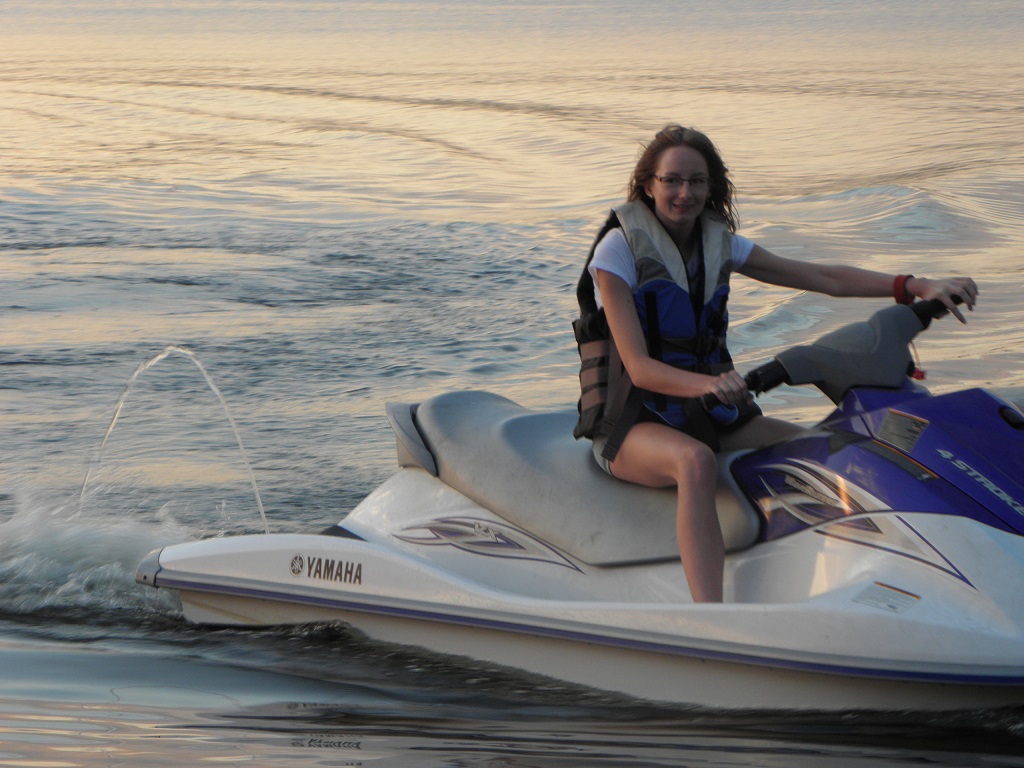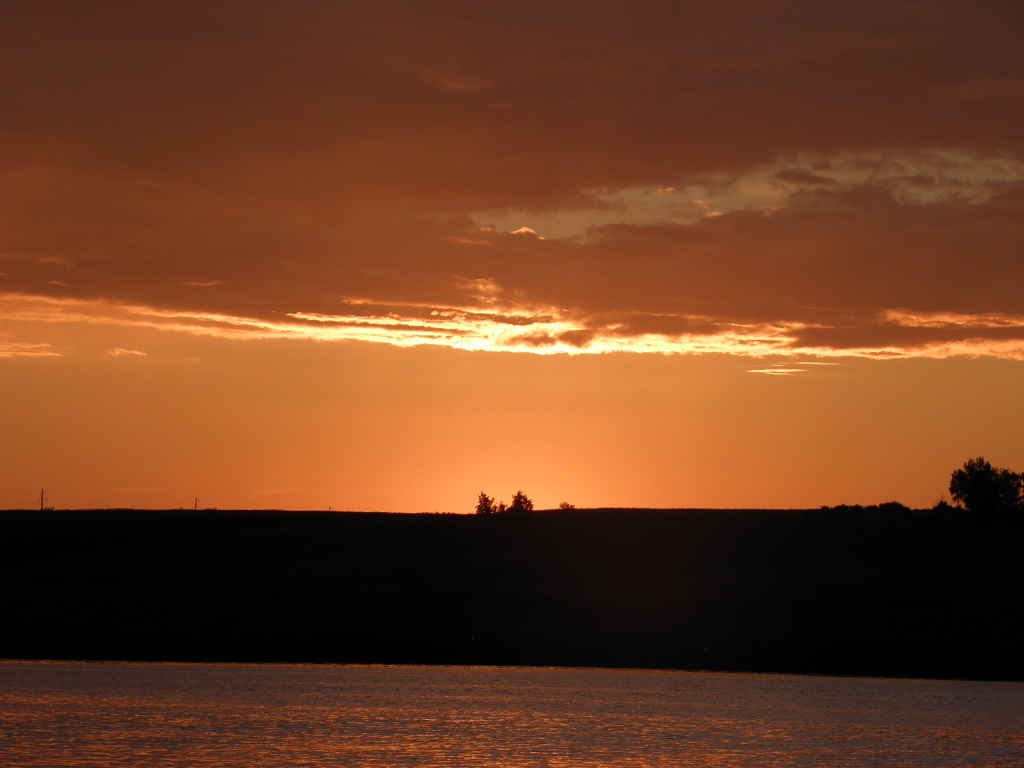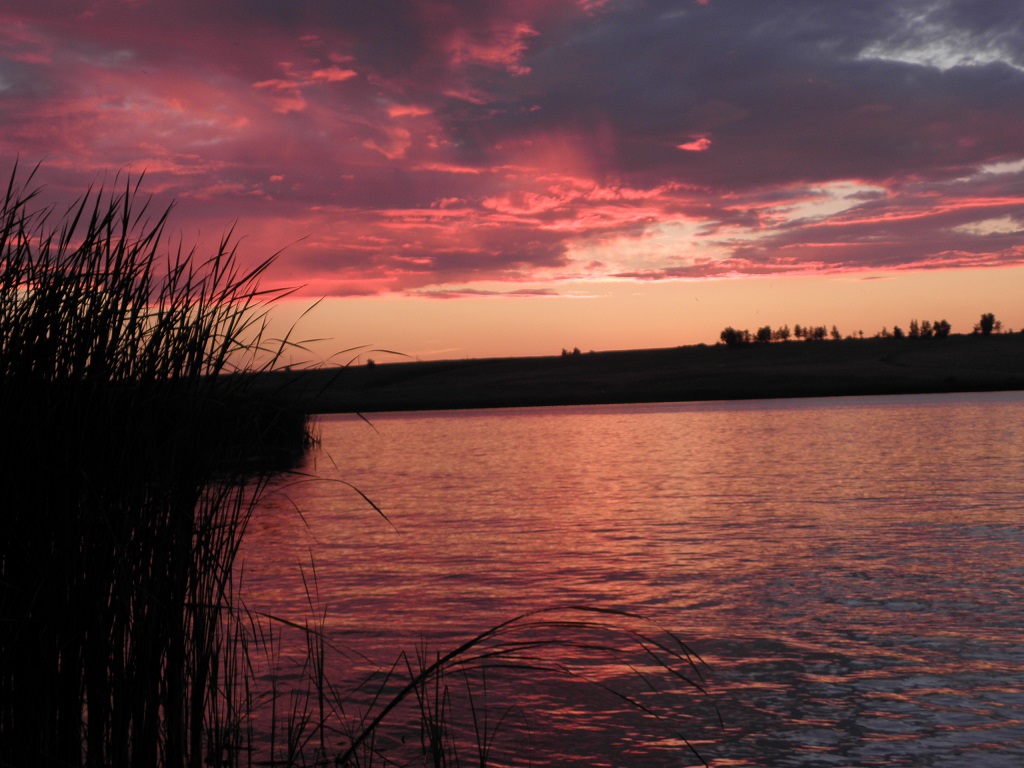 Enikő
Hey, I'm Enikő! I'm currently an au pair and I want to share my experiences with you. I've travelled a lot in the past years. I'm gonna teach you how to settle in to a new country and get free accommodation anywhere in the world. Circle Enikő on Google+!