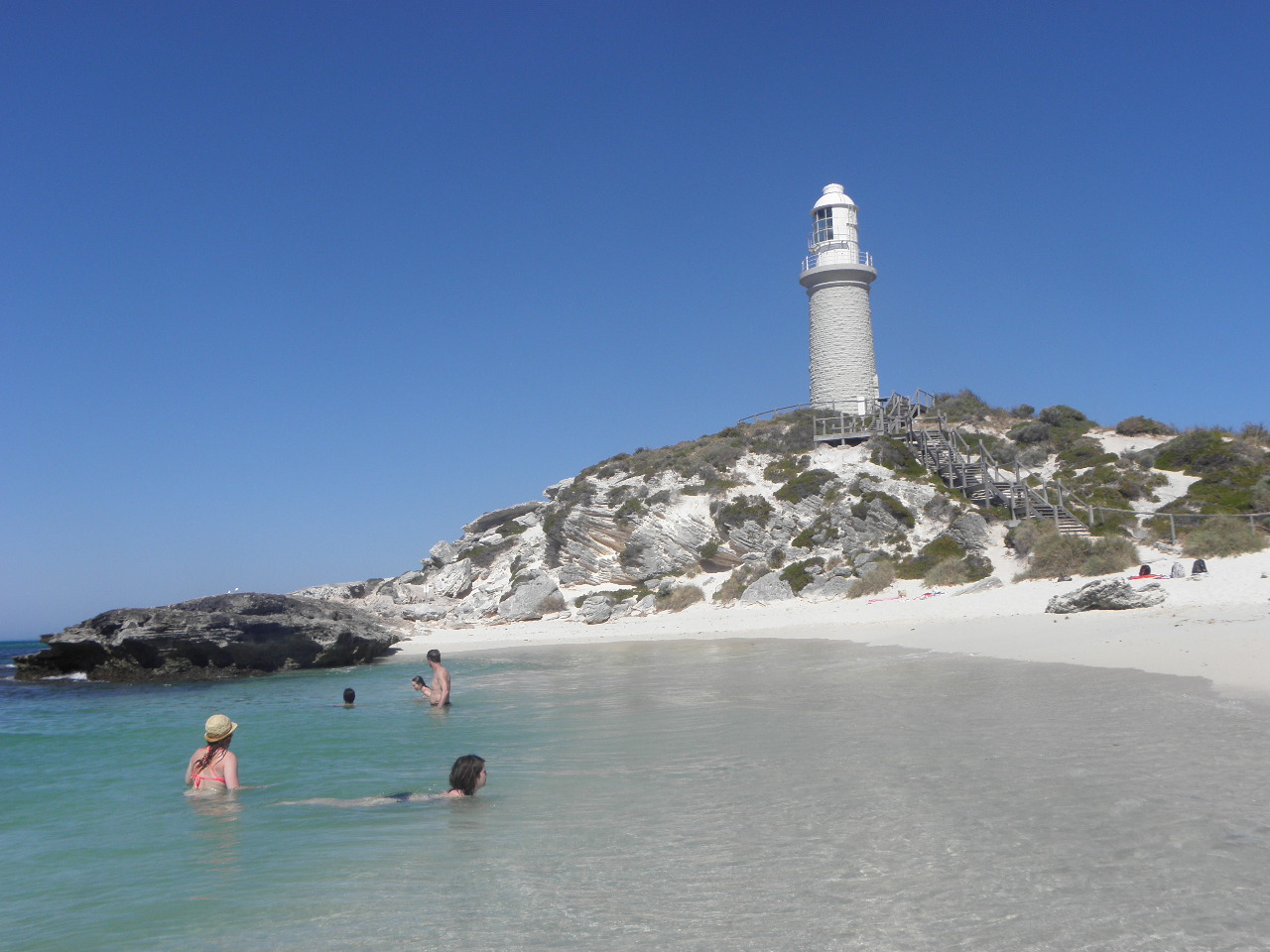 Rottnest Island is just a short 20-minute ferry ride from Perth. It does feel like an eternity, however. Just a tip: put pill for motion sickness on your beach packing list, because the ride is very bumpy. Someone even threw up (which was hardly a surprise) so the rest of us could even enjoy the smell of fresh vomit.
After this far from pleasant journey, we arrived to the magnificent island. There were 4 of us, all au pairs. You can book tickets here. We got the ferry with bike hire ticket. On the island, you can't travel by car. The only transportation are bikes and there's a free shuttle bus. But who'd like to sit on the bus, when you can explore the island on two wheels? It's nice, healthy and relaxing. We were not the only ones, who thought so. The island was full of cyclists. A paradise for such a bike lover like me.
My recommendation is to cycle around the island. You can stop at different spots and take a dip in the ocean. There are spots for your bike everywhere. You don't have to be afraid that someone steals it. The only way to the island is by ferry and no one will get on it with a stolen bike. The other way is if you have your own yacht, but I hardly think someone with it needs your bike.
Also make sure you bring food with you, as all the restaurants are at the beginning of the island, where the ferry drops you off. So it could be painful going on the bike trip without food and water.
For me the most beautiful beach was Parker Point. You can also snorkel here. It was a bit windy however. Next to the lighthouse, there's a nice beach too, which is less windy. It's nice with the lighthouse in the background. It gives a unique feeling.
Rottnest Island is the perfect spot whether you want to relax on the beach, spend your time in an active way biking, snorkelling, surfing or you're doing a family vacation. There's something for everyone.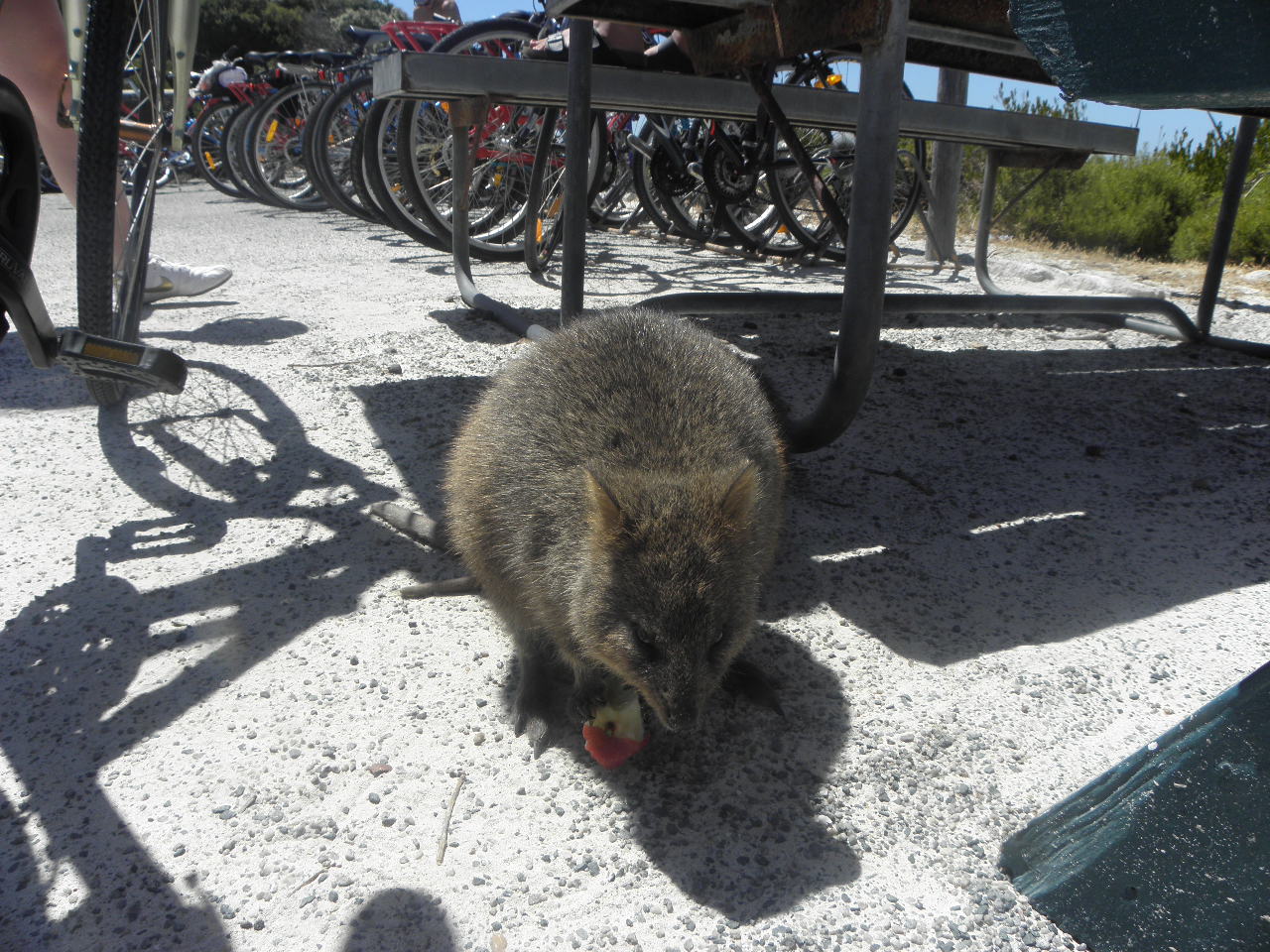 Did you like this post? Why not PIN it?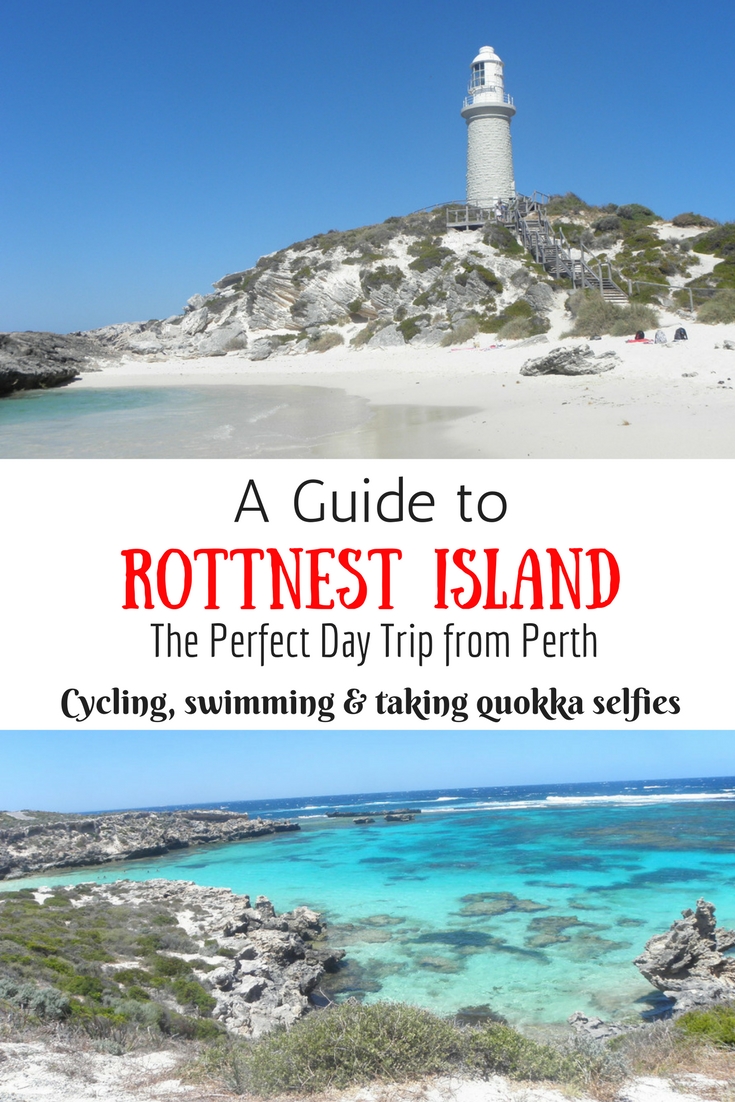 Enikő
Hey, I'm Enikő! I'm currently an au pair and I want to share my experiences with you. I've travelled a lot in the past years. I'm gonna teach you how to settle in to a new country and get free accommodation anywhere in the world. Circle Enikő on Google+!