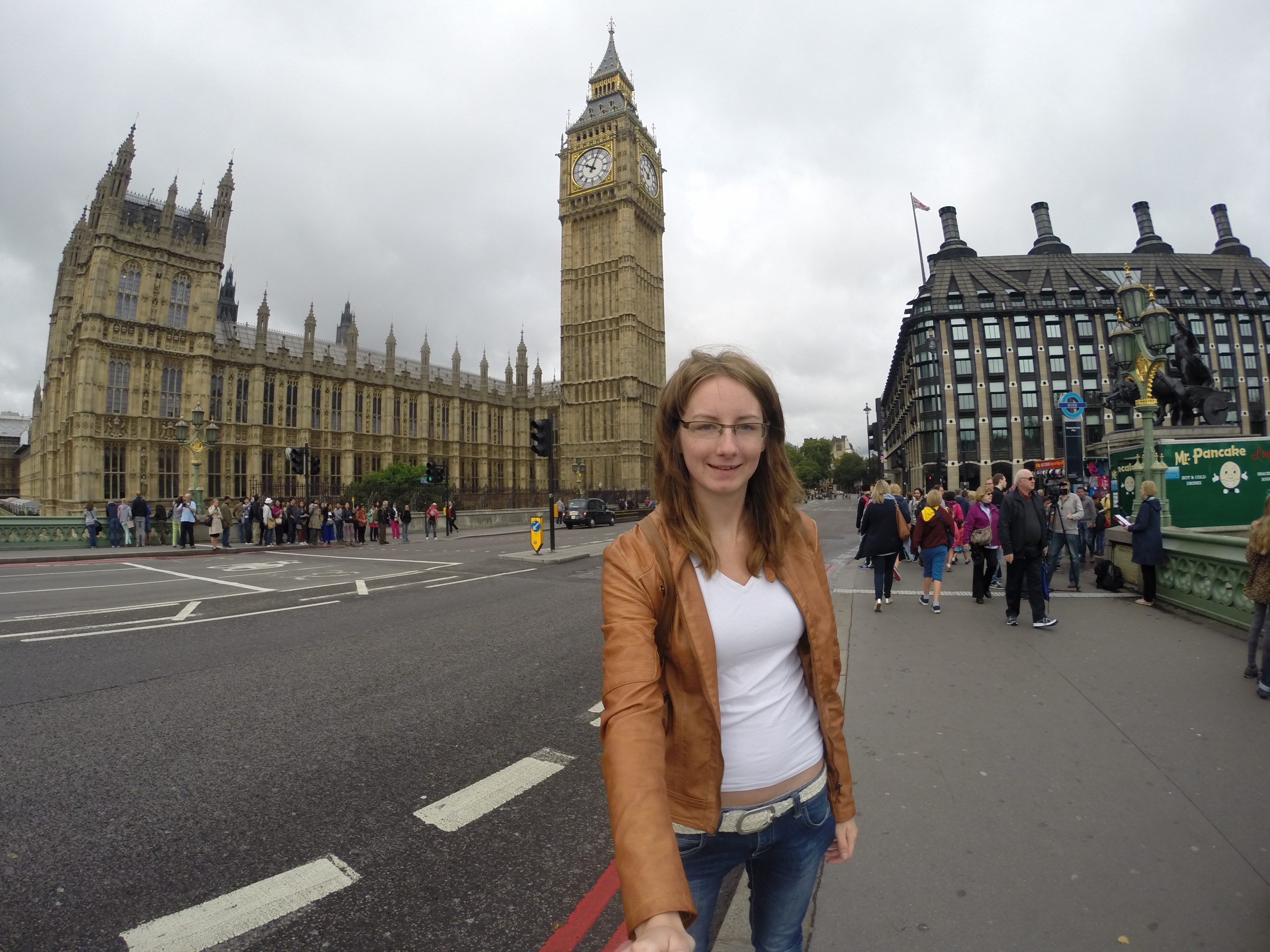 Being an au pair is an incredible experience. After high school, I didn't really know what to do. Most of my friends went to university, but I wanted to travel a bit, and experience life in a foreign country. Being an au pair allowed me to do that. I spent 2 years as an au pair in four different countries. I was really lucky with all my host families, who I matched with through AuPairWorld. After 6 years I still keep in touch with some of the families, as we became good friends.
A problem for UK au pairing – And a possible solution
Unfortunately, it is not currently possible for EU citizens to become an au pair in the UK after Brexit. This stops many young EU people from having the experience of a lifetime and puts a huge strain financially on families in the UK, as they struggle to come up with affordable backup childcare options.
A Youth Visa could be the solution to have access to cultural exchanges and job training activities in each other's countries. Please sign the ProYouthVisa petition, which urges the UK Home Office and the European Commission to move forward with the implementation of this visa.
How being an au pair helped me in life


I became more confident and independent
Before I became an au pair I wasn't independent at all. If I ever had to make an appointment or get something done, normally my parents helped me. During my au pair stay, I learned many new life skills including cooking and sewing. I learned how to communicate effectively with my host family and other people. I confidently took the children to after school clubs, discussed behaviour with their teachers and set up play dates with other parents. It gave me a huge confidence boost.
I made new friends from countries all over the world
I used Facebook groups to make new friends and also met other au pairs on the school run. In my free time, I loved hanging out with them. We all had a lot in common: we wanted to experience living in a new country, travel to beautiful places and try out new things. I now have friends from all over the world and we still keep in touch.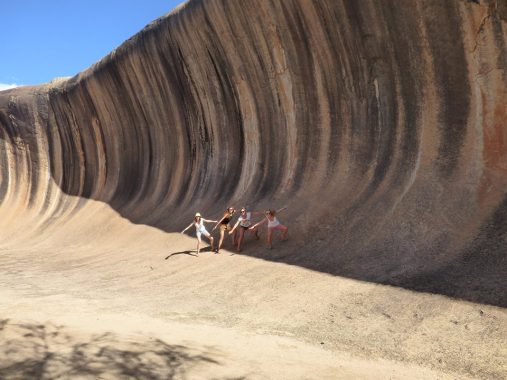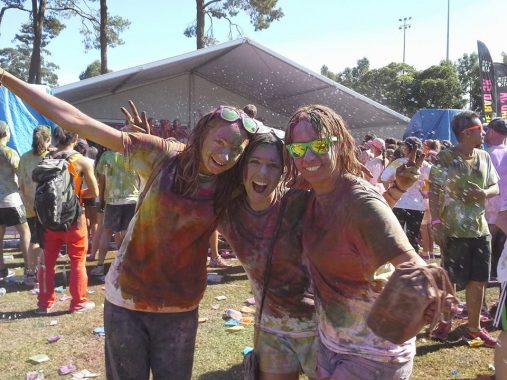 I improved my language skills
For many young people the main motivation to become an au pair is to improve their language skills. It is certainly the case, that you will pick up new words and expressions very quickly. Lots of au pairs also attend language schools, where they also put an emphasis on grammar. I never attended a language course, but I still felt that I learned an awful lot. I was constantly speaking a foreign language with my host family as well as with my new friends.
I explored beautiful places
I probably wouldn't have been able to visit so many places all over the world if it wasn't for my au pair stay. Living in the country for an extended period of time allowed me to do long weekend trips. I also had holiday time, when I was able to go on long road trips with other au pairs. It is also quite common that the family take the au pair on holiday with them.
I got to know a new culture
It is one thing to learn about culture at school and another to actually experience it and be part of it in real life. My host families made me feel welcome and part of their family. They included me in family gatherings and fun events like Bonfire Night. They introduced me to local cuisine and showed me how to prepare some local dishes. 
It looks good on my CV
Experience in a foreign country always looks good on people's CV. It shows that you are open to other cultures and not afraid of new challenges. In your CV focus on some of the skills, that being an au pair taught you: being adaptable, working as a team, communication and organising skills.
It made me realize I want to work with children as my career
While looking after children is not always glamorous, it is really rewarding. My au pair stay gave me a new career focus in life. I realized how much I enjoyed working with children and decided to make childcare my career. I now work as a nanny and love the strong bond I create with the children I look after.
Benefits to the host families
It has become much more difficult for EU au pairs to have an au pair stay in the UK after Brexit. As you can see it is a huge shame for EU young people to miss out on such an amazing cultural experience in such an important au pairing destination.
But it is not just the prospective aupairs that suffer. In the UK thousands of families rely on aupairs as their main form of childcare. According to the British Au Pair Agencies Association (BAPAA) more than 44,000 British families rely on au pairs every year. It is a beneficial agreement for both parties. It works out as one of the most affordable types of childcare for families. Since au pairs live with the family, they can really create a special bond with the children. It is reassuring for parents to not have to worry about leaving their little ones with someone, that they are not really comfortable with. The au pair can introduce the children to another culture and language, which will improve their knowledge of diversity and the wider world. 
Youth Visa
The British government has no appropriate visa route for EU citizens to become au pairs in the UK at the moment. A Youth visa could open-up the opportunity for au pair stays, internships, trainee jobs and other cultural exchanges. The ProYouthVisa petition is asking for a visa for young people, which will be valid for all EU countries and the UK. The idea is to create an agreement, that will allow temporary stays (of up to 2 years) in each other's countries for cultural exchanges and other regulated internships.
Right now the only way to become an au pair in the UK as an EU citizen is if you are already in the country and have a pre-settled or settled status.
There is also a Youth Mobility Scheme, which allows young people from Australia, Canada, Japan, Monaco, New Zealand, San Marino, Hong Kong, Republic of Korea and Taiwan to get a visa (T5) and become an au pair in the UK.
So host families only have a few options to welcome au pairs into their household. However most au pair in previous years were from the EU, so it really leaves a limited amount of participants in the programme now.
Let's spread the word about this issue and get the UK and EU to work together to let productive cultural exchange continue to take place for young people through a new reciprocal Youth Visa. Please distribute this petition to your friends and family who also see the benefit of such programme. 
Disclaimer: Please note this blog post was written in partnership with Aupairworld to raise awareness of the current issue in the UK. As always all the opinions are my own. 
Enikő
Hey, I'm Enikő! I'm currently an au pair and I want to share my experiences with you. I've travelled a lot in the past years. I'm gonna teach you how to settle in to a new country and get free accommodation anywhere in the world. Circle Enikő on Google+!