Outdoorsy Gift Ideas for Christmas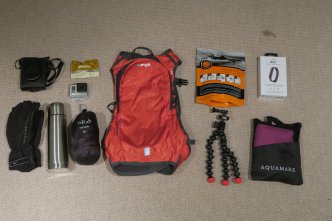 As the holidays are getting closer we are all wondering what to get our friends, family or ourselves for Christmas. I have some great ideas which are perfect for anyone who loves the outdoors. Is your loved into camping, hiking or kayaking? I am sure you will find something on this list which fits your budget and will be a guaranteed success!
In this blog post I use affiliate links. If you click an affiliate link and purchase that product or service, I will be paid a small commission, however, your cost will be the same. I have personally used many of these products myself and thought they were great!
Under £10
Energy bars/snack
We all need to have some energy bars in our backpack when we are out exploring. These are all convenient, on-the-go snacks that we can have while out and about.
Socks
There are different socks we need when we do running, hiking or skiing. One can go through these socks quickly and we all know how bad they can smell after doing exercise in them all day. Giving socks as a gift is very practical and they will be guaranteed to come handy for any outdoor enthusiasts!
Maps
I think whoever likes exploring is addicted to maps. Isn't it fun to look at maps and plan your next adventure? Planning is part of the fun! OS maps are great to plan hikes in the UK! I have many on my bookshelf myself! 🙂
Camping Food
Camping food is great if you are wild camping. These ready meals are tasty, quick and easy to prepare. We have tried wet and dry food as well. Both have their advantages and disadvantages. Dry food is lighter but requires some water to prepare! Wet food is quite heavy, but you won't need to use any water to prepare it. We spent our summer exploring Scotland in a campervan and used camping food many times as it was often the easiest and quickest form of making dinner.
Torch, headlamp
Having light while out and about is essential. We never know what is waiting for us in the outdoors and the last thing we want is to get stranded out there without any form of light. Torches and headlamps are great for hiking and camping. Other great inventions are these LED light bulbs, which are great to hang inside the tent.
Items for his/her backpack
There are many great items which are essential for any hiker. A portable digital scale is great to see how heavy is your backpack. This can help you determine if you need to cut down on the number of things you packed, as no one wants to get backpain from a too heavy load. Carabiners, ropes, knives, flints, camping gas and first aid kits are all essentials that we will need at some point on our adventure.
Fun mugs/phone cases and other items
We all love to receive fun items in connection with our interests. If we can use these items even better. Iphone cases or mugs with a mountain image will be a huge hit with a hiker. "I'd rather be camping/hiking/sailing" and similar stickers are great for the car or lap top. There are several fun items online, I am sure you will find something for your loved one!
Under £40
Dry bags
If you are a hiker, sailor or cyclist you have probably got soaked before in the horrid weather. Dry bags are great to keep our belongings dry. There is nothing worse than, going on an overnight wild camping trip, getting soaked and then finding all your clothing items, including your sleeping bag wet in your bag! This is what happened to me on our trip to Dartmoor. Since then I purchase many different dry bags. I suggest Osprey for hiking and camping trips as they are really thin and light material, perfect to put in your backpack. Draper is great for kayaking and sailing adventures as they are more sturdy, so I trust them to carry a heavier load in them.
Microfibre towels are also great, as they are light, take up only a small space and dry really quick!
Sleeping accessories
My boyfriend purchased a hammock recently and we love just chilling in it. We often take it to the local park at the weekends to relax. It is also great for hiking trips. I know some people use it for sleeping instead of a tent. I am yet to try this, but I am sure it would be quite fun! You can also buy a sleeping mat or sleeping bag for your loved one. Even if he/she already has one chance are it could still come handy. There are many different types depending on its purpose. Are you going backpacking? Then you will probably need something ultralight! Are you travelling by car? Then you can probably carry the heavy load and take a more comfortable sleeping mat, that weights more. Depending on the season you will need a different sleeping bag as well.
Books
I must admit most of the time I prepare for my holidays and trips reading blog posts online. However there is a book series which I fell in love with! Wild Guides are full of amazing pictures and useful information about unique places. The Scotland Guide came really handy on our roadtrip through Scotland. Since then I purchaced many other  and I can't wait to go and explore more hiden gems listed in this book.
Giving books as a gift is typically a safe bet! Just try and find something about your loved one's interest and you are good to go!
Water bottles and filters
Keeping ourselves hydrated is important! We all need plenty of fluid when we are out exploring! A water bottle can always come handy. I broke a few unfortunately, so now I make sure I only buy good quality that won't break if I drop it!
Thermoses are also a good idea. We love making hot chocolate in it when we go skiing and have it on the ski lift. On hiking trips they are great to carry some soup or tea in them.
Another essential is some sort of water filter. I used Sawyer water filter and it was great to get rid of bacteria found in stream water.
Electronics
Most of us love taking pictures of our adventures. Looking through our photos is always a fun process, which brings back nice memories of our trip.
A portable phone charger is probably most useful on a multi-day hiking trip when we don't have access to electricity. However, I have used it many times even just out and about in the city as I tend to use my phone a lot and it often needs charging before I get home. Nowadays there are really good quality, small portable chargers that can easily fit into a pocket. With a full battery, you can snap as many pictures with your phone as you like! A LifeProof Case will keep it safe from water and scratches.
For those who prefer taking pictures with a camera, I suggest investing in a good camera case and a Joby Gorilla Pod. I use this tripod regularly on my holidays. It is great to take pictures and timelapse videos. Thanks to its bendable legs I can wrap it around almost anything, making it easy to use.
Once you took lots of photos make sure you save them on a hard drive! You don't want them to get lost or stolen.
Fun T-Shirts
There are so many awesome T-shirt with bike/mountain/sailing boat/campervan images. I am sure you will find something with the interest of your friend or partner. Or how about a funny text on the T-shirts? Have a browse online, there are plenty to choose from!
Under £100
Cooking accessories
Cooking is essential when you are camping. In many cases, you just need something that can boil water really quickly. This is why I love Jet Boil. It packs up small, light, easy to assemble and really fast when it comes to boiling water. Great to have hot chocolate on top of the mountain or prepare that camping food in a few minutes.
Outdoor Gear
Technical outdoor gear is not cheap. If you want something that is ultralight or waterproof you will need to pay a big sum. Is there something that your loved one really wants, but got discouraged when saw the price tag? When not surprise him/her for Christmas?
Under £1000
Electronics
Electronics can be really expensive. Who doesn't love drone footage? I am always fascinated by the scenery when I see videos taken from above. GoPros are great for creating footage while doing sports and travelling. I have one myself and often find it useful, especially when I do watersport activities.
A FitBit or Misfit is a great way to keep track of your activities. If your friend have one as well you can compete in challanges against each other. Who can do more steps each day/week? How fun!
I hope you found this post useful and got some ideas about how to surprise your loved ones for Christmas. I love this time of the year, when we get ready for Christmas. For me shopping, decorating, baking, ice skating are all part of the festive season. I have a blog post coming up about spending Christmas in London. Make sure you check it out when it goes live!
Did you like this post? Why not PIN it?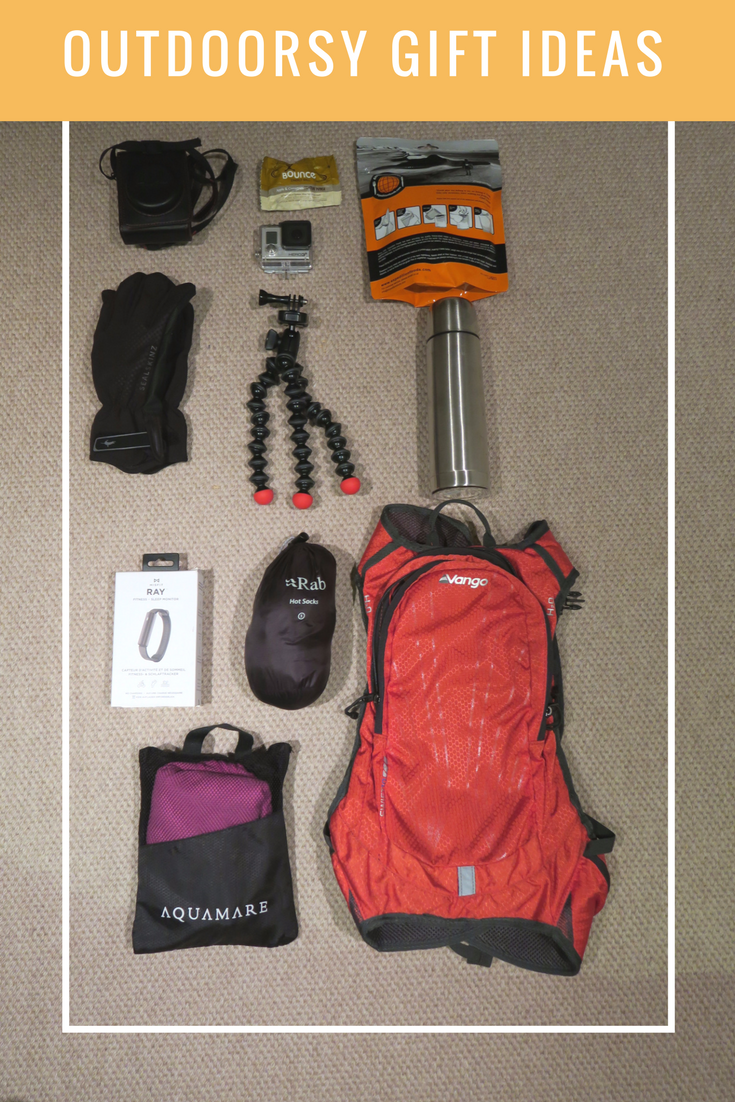 Enikő
Hey, I'm Enikő! I'm currently an au pair and I want to share my experiences with you. I've travelled a lot in the past years. I'm gonna teach you how to settle in to a new country and get free accommodation anywhere in the world. Circle Enikő on Google+!